About
Scents of Vision is a candle company that focuses on offering clean burning candles with warm decadent fragrances that accent any home décor. Our mission is to innovate the world of candle making and enhance the performance of fragrances through scientifically tested products.
When you stumble upon your passion there is this amazing feeling of completeness, purpose and vision. I developed Scents of Vision because I was struggling with what a lot of people my age are and that's finding their "why" I found that in making candles and am so excited to share with you all my passion for home fragrances. 
What is Scents of Vision?
-Scents of Vision is a candle company that offers decadent fragrances with a premium coconut wax blend. The scents are warm, inviting and fill every room. Each candle was created with the vision of not only enhancing home décor but offering a memorable scent that lasts for hours. The name scents of vision came from my Youtube channel Boss Vision. There, I encourage women to boss up and elevate their realities.
I came up with Scents of Vision with a family member and the name stuck. My candles are aesthetically pleasing and offer an amazing warm fragrance. They are designed to remind you of your vision and keep your focus at heart. Hand-poured with love, these candles are phthalate free and filled with everything yummy. I know you will love them as much as I do!
These candles are comprised of a luxurious vegan wax blend made of natural apricot and coconut.
The wicks are constructed from natural flat cotton threads interwoven with paper threads that produce the most even and cleanest burning candles. The fine-fragrance oils used are made of both natural and man-made ingredients and are free of phthalates, parabens, and are non-toxic. I minimize the amount of man-made ingredients only to protect the earth from the over-harvesting of endangered plants, to avoid animal products, and to protect against known natural allergens. Providing environmentally-mindful candles that do not contain toxic ingredients (whether harvested or made) that could pollute the earth or harm one's body by use.
Example product title
Regular price
Sale price
$19.99
Unit price
per
Sale
Sold out
Share
View full details
Clarity Fragrance Oil 16 oz.
Regular price
Sale price
$59.95
Unit price
per
Sale
Sold out
Share
View full details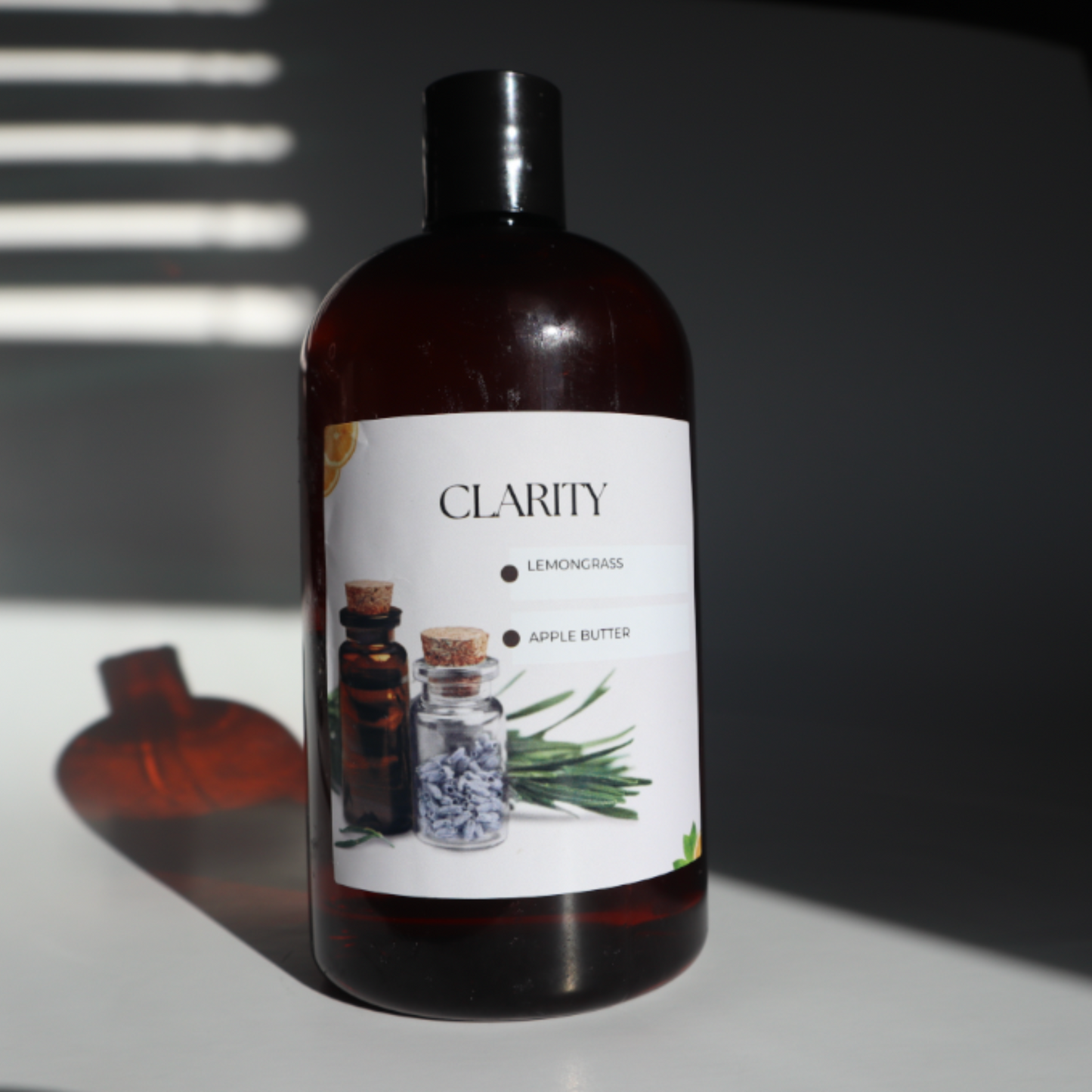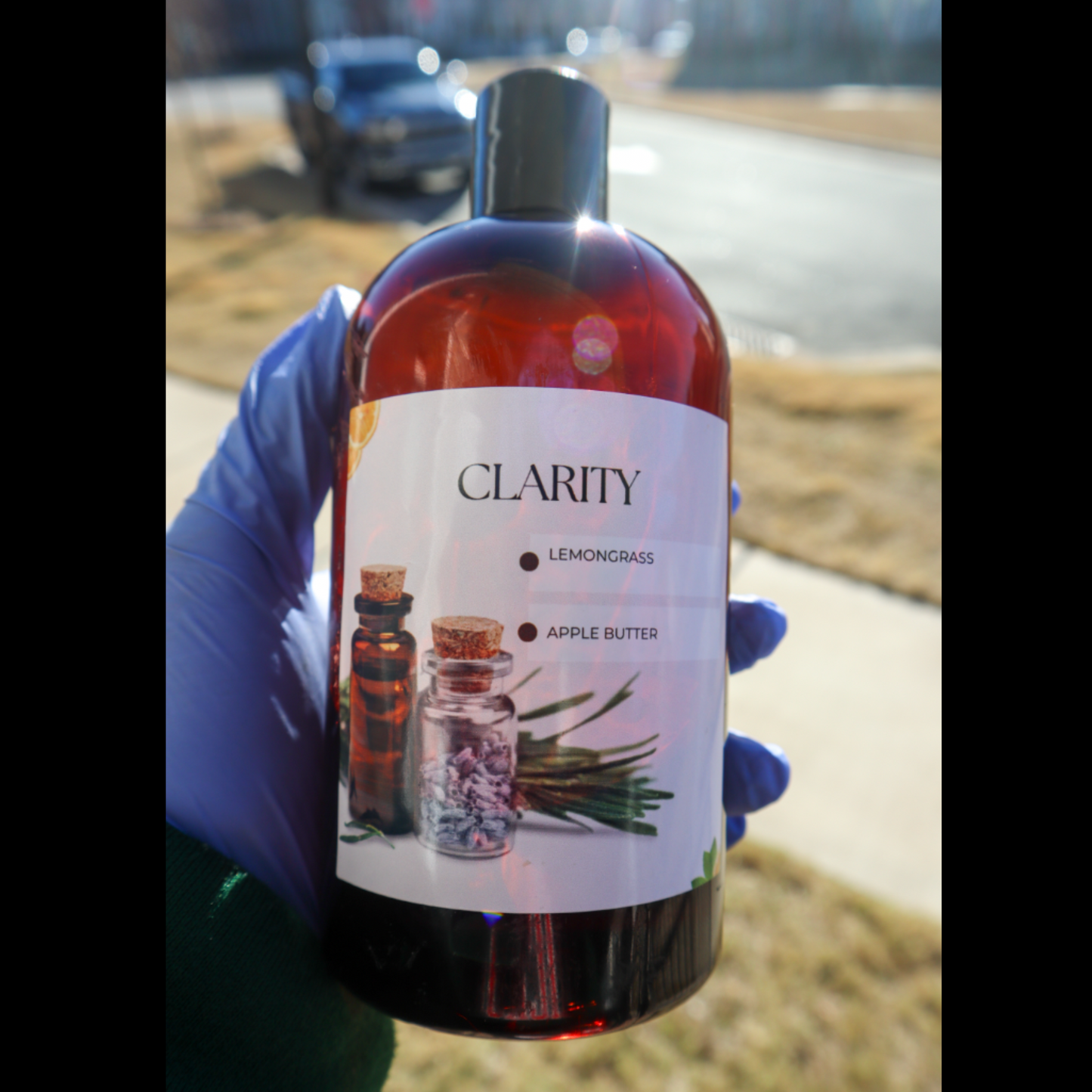 Example product title
Regular price
Sale price
$19.99
Unit price
per
Sale
Sold out
Share
View full details